Doogie Howser M.D.
Every day as soon as I wake up I go over to the computer to check how much money I made while I was asleep….Usually it is either 1 sale or still at 0 sales for the day…rarely will it be at 2 sales.
Today when I checked though Iwas surprised to find I had $128 sitting in my CB account from 5 sales!  Then…about an hour later I got another sale bringing it to $148.88!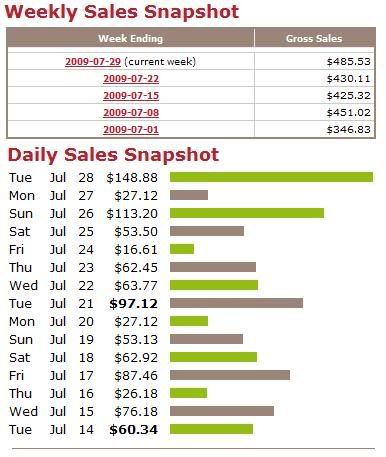 One of the sales came from a sniper niche that I entered that had not produced any income for me…I had basically written it off, but it finally brought in a sale.  I also got 2 sales from sniper sites I built within this last month.
Now aside from that, today was also a good day for me with Adsense, I brought in $12.34 there… only a small chunk of that was from Hubpages/Infobarrel though.
Today I put up 30 Infobarrels, I'm going to have to put up 10 more to get the total up to 80, which I'll do tomorrow.  Once that's done I'll be at 160 Hubs/80 Infobarrels(all Hubs will be backlinked) and I'll begin outsourcing Hubs/Infobarrels again.
Earnings For Today:
$148.88 in CB Sales, 5 of the 6 sales being from sniper sites
554 hops
Adsense = $12.34
-Mike
Mail this post