Day 50 – 6 More Sites + Hubpages?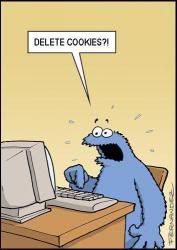 Well, today I again got 2 more websites done…most of the websites I've been creating have been getting indexed the very next day, so I've been going back and posting up the last review page for those….
Just to refresh your memories, I registered 23 domains in my main sniper niche which are all .net's….they are for the same keywords I've already targeted with .orgs.  I've only got 6 more of these sites to do until I'm done creating the .net versions of my already existing .org keyword domains.
I noticed today that one of my new sites I just put up has already gotten a sale today.  It  took 19 hops before getting the 1 sale, but it's still too early to tell if my new method of writing the sales copy for all these sites is causing improved conversions, or if this is just by luck that I converted a sale so fast…will have to wait and see how my other new sites written in the same fashion do.
Aside from this, I've been talking with Ben a bit about Hubpages.  Ben participated in Court's 100 hubs in 30 days challenge and was quite successful in developing a nice adsense income as a result.  I've gotten a  few pointers from him and am considering having another go at it with this new information.  If I can find time in between my sniper site creation, I'm going to see if I can squeeze in some Hubpages.
One thing I did today that was Hubpage related was go back to my 10 Hubpages I created and interlink my hubs a bit.  What I did was the following:
Have Hub 2 link to Hub 1
Have Hub 3 link to Hub 1 and 2
Have Hub 4 link to Hub 1,2 and 3
Have Hub 5 link to Hub 1,2,3 and 4
Have Hub 6 link to Hub 1,2,3,4 and 5
Have Hub 7 link to Hub 1,2,3,4,5 and 6
Have Hub 8 link to Hub 1,2,3,4,5,6 and 7
Have Hub 9 link to Hub 1,2,3,4,5,6,7 and 8
Have Hub 10 link to Hub 1,2,3,4,5,6,7,8 and 9
Now apparently you're allowed only 2 external links, but there is no limit on the # of links to your own hubs.  With this backlinking method, there are only 1 way links, however the linking is not evenly distributed and Hub 10 is left with no links.  I'll be doing this though unless I can come up with any better linking strategy between the hubs.
Another tip I got was to target keywords as low as 200 exact searches..it would certainly be a lot easier to rank for such keywords…
Earnings For Today:
$67.01 – 1 Sale from Site#2 $20.04, 1 Sale from a sniper site in Site#2's niche $20.04, 1 Sale from a new site in the main sniper niche $26.93 …..(BTW, I made a total of $568.31 for the week, up from $247.54 from 4 weeks ago)
Adsense = $7.75
Hops = 512
-Mike
Mail this post