Day 37 – 15 Days Of Sales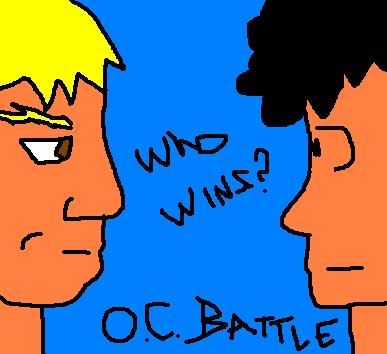 I found this pic on my hd, something I did up in paint like 2 years ago..It's one of many.  I used to draw a lot of crazy stuff…
Something pretty cool happened today…It was the first time I looked at Clickbank and saw nothing but bars for all 15 days that were displayed, check it out: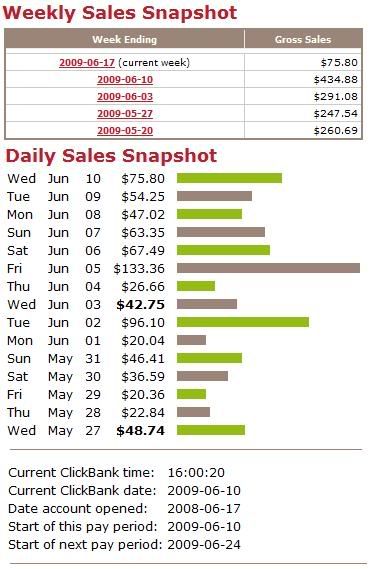 11 of the last 15 days I've also had more than 2+ sales…I noticed that some of the last few sites I created in my main sniper niche have begun getting sales today.
So it looks like now the next target I need to make for myself is consistent $100+ days…once I'm able to hit that, I'll be close to 3k/month, which is what I set as a target for the end of the year.  At this point I would like to at least make 4-5k by the end of the year, if I attain that, I'm not going to have to work anymore.
So, as far as what I got done today…I posted up my 2 Hubpages I wrote up yesterday and I also wrote 5 new ones and posted those up too.  These Hubs take longer than I thought they'd take to complete.  I'm trying to create quality ones so I don't wind up in trouble with Google down the road.  Each one is turning out to be between 650-800 words.  I also spent time looking for unique pictures for each one and Youtube videos as well…this is how I'm structuring them:
=====
Text

Pic
Text

Video
Text
Amazon/Ebay
Comments
=====

I'm still going to have to interlink the hubs and submit the feed, I'll do that later..so far I've just bookmarked 2 of the hubs.
Aside from this, I found 2 other niches I can use to create hubs within, I did some initial research in one of them and found 7 keywords, I also did more research in my first niche for adsense hubs and found 4 more keywords, that gives me 24 hubs for the first adsense hub niche and 7 for the second so far…The 3rd is going to be a good one as it has plenty of keywords over $10 (Court mentioned if you want to get $1 clicks, you need to find a keyword that has at least a $5 CPC.
I'm going to keep this pace of at least 5 Hubs a day, at that rate I'll have 50 hubs up in 10 days time, 100 in 20….
I'm going to see about working in Angela's GoArticle method tomorrow in with the Hubs now that I've got the hang of making them.
Earnings For Today:
$75.80 in CB Sales – ($27.12, $27.12, $21.56…all sales from the main sniper site niche)
Adsense = $3.51
Hops = 434
-Mike
Mail this post
Mikeman
Categories:
Daily Progress Report
Adsense, amazon, clickbank, ebay, goarticles, google, hops, hubpages, hubs, sniper site, youtube