Day 36 – It's Time To Kick Ass And Chew Bubble Gum And I'm All Out Of Gum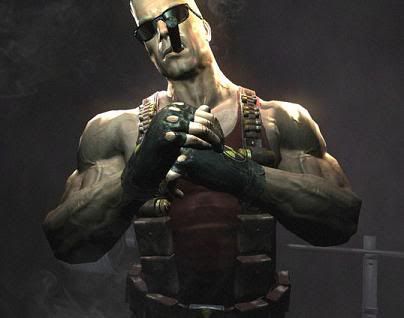 OK, so I've spent a lot of time today researching into different things I could be trying out and I've decided on what I'm going to be doing next.  I actually found 2 things I could potentially focus my attention on:
#1.  Building Hubs For Adsense
The idea for this comes from Court's 100 Hubs in 30 days challenge at the Keyword Academy.  I'm sure you've all seen it by now, but in case you have not, here it is:
What I'm going to be doing is finding keywords that I'll be able to rank for that have a high CPC and good amount of searches, then create Hubs for these keywords.  I will then interlink my related hubs and eventually when they're all build, work on building backlinks to them.
The main way I'll be building backlinks to these hubs I'm thinking is through runs of UAW and/or using Steve's backlinks to create 10-11 hub backlinks at a time via site blogrolls.
There is a revenue share of 60/40 here, with 60% of the adsense impressions going to YOU, so by piggybacking off of the authority of Hubpages and building backlinks to them, you can make some good rankings in google and then earn yourself some good amounts of Adsense money.  You can also put in Ebay or Amazon ads and potentially earn some comissions from big ticket items.
Now, the second idea I had was:
#2. Angela's GoArticle + Backlinking Technique
If you haven't heard of this one, find out more about it here:
http://www.warriorforum.com/warrior-special-offers-forum/83987-free-warrior-special-offer-few-simple-principles-can-make-you-400-000-more-per-year.html
Basically the idea is to post articles up on GoArticles(which get IMMEDIATELY posted, there's no waiting involved), then begin building backlinks to them so they rank up on page 1 of Google.  Apparently GoArticle articles are more responsive to backlinking attempts, more so than EzineArticles.  Not only this, but you can put links in the article in the body and you can link directly to the affiliate sales page!  Angela mentions that she has often put up an article, done a backlinking run through one of her packets(30 backlinks), then woken up the next day to see the article on page 1.
After thinking it over, I've decided I'm going to do BOTH of these approaches.  Building sniper sites is an amazing way of making money, and I'm so glad I was able to find something that actually works, however I do believe at the same time that there is a better way of getting this done…I don't want to have to build 200 Sniper Sites to only get 2k/month…Granted that's nothing to scoff at, however, I believe there are other methods that will be even more effective and with less out of pocket expense (not that I wouldn't pay 2k/year for 200 domains in order to earn 24k/year)….
It will be interesting to see how my sniper sites end up doing as they age and as UAW continues to build backlinks for them, maybe they will improve and bring in more $$, who knows?
In the meantime, I'm going to be trying these 2 techniques…
I'm going to give each technique a fair shot…
Already today I have decided that instead of making adsense sniper sites out of the 19 keywords I recently found, I'll use those keywords to make Hubpages.  I've so far come up with a swipe file for me to use for material to write up these hubs and I've written up 2 600-700 word articles so far for 2 of the keywords.
When I get around to using Angela's technique, I'm probably going to start by just using some of my existing Ezine Articles and posting them over to GoArticles so I can build backlinks to them over there.  Angela has mentioned this should work perfectly fine…that you do not have to come up with new content all together.  Whatever has the most/best backlinks will end up ranking higher.
By the way, I'm very much past the whole not being able to own all your money making web properties…this is what stopped me from trying something like this before.  All that matters is what works and what puts money in the bank account.  I'm going to keep the # of hubpages per account to maybe 10-30 per account, but I'm not going to worry about any of them getting shut down..I'm not putting all my eggs in 1 basket…Too often fear stops people from taking action, as long as the overall trend is an increase in my bank account, that's all that matters…
Earnings For Today:
$54.25 – 2 Sales, $27.12, $27.13 from the main sniper site niche
Adsense = $10.63 – I believe this is my biggest Adsense day so far…Adsense income seems to have gone up ever since the Google PR update
Hops = 446
-Mike
******************************************************
UPDATE
******************************************************
George of Google Sniper recently came out with a personal coaching WSO that I've signed up to, I couldn't turn that one down considering how much I had been following along with his tactics and considering I'm looking for some new direction.  I will STILL be doing the above until I FULLY learn what George and Alex have to teach and how to implement it…
www.warriorforum.com/warrior-special-offers-forum/91866-live-coaching-let-2-super-affiliates-personally-coach-you-step-step-making-1-000-month.html
This should be interesting, I'll report back here on how it works out , but again, I will be still doing the above in the meantime!
Mail this post