Day 282 – Adsense Sniper #162 + Over 200 Part II!
Got another adsense sniper done…also I reviewed & edited about 12 articles from 2 of my writers…I have 4 writers that are giving me content right now…50% of them write in perfect, fluent, native English and require no checking other than making sure the keyword is in there a good # of times.  As for the other 2, I need to go in there and make spelling/grammar corrections and this can eat up time..
It'd be great to have just writers who you don't have to worry about correcting the work for, however it'd take me longer to assemble a team if I upped my standards to that level so I make due with editing 1/2 my team's work.
Still not operating at full capacity (frustrating)…
Earnings For Today:
In other news, today was another day over $200, my second day over $200 in fact!
It seems my main CB product has picked up all of a sudden, so I'm putting off replacing that product, I got 3 sales for it today: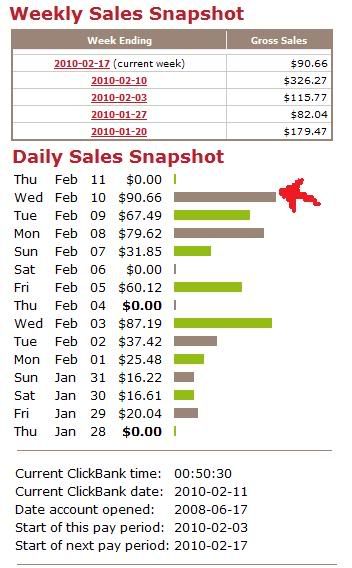 $116.01 + $90.66 = $206.67!
-Mike
Mail this post