Day 126 – 42 Ezine Articles Done Today

Got this one from MikeM..
So in sticking with the whole XFactor method, I decided to write up some Ezine Articles for my 5 pre-existing adsense snipers.  The great thing about doing Ezines the way John has laid out is that it takes you very little time to pop each article out…in fact at my peak I was getting about 11 articles done an hour/1 article every 5-6 minutes: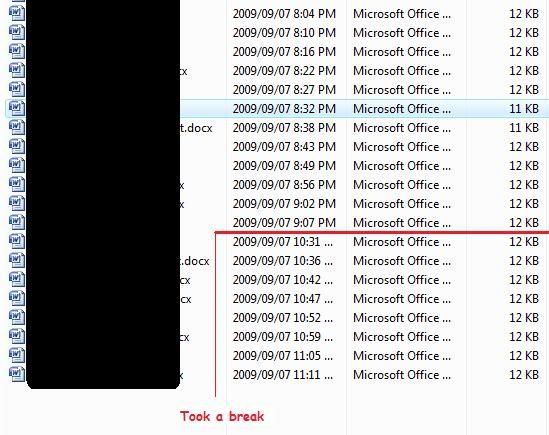 Thus using this system I was able to pump out a total of 42 articles total today.  This in combination with the 18 I had already done makes for a total of 60 articles, 12 for each of my 5 sites.
I'm going to be posting these articles up on Ezines over the next 2-3 days and I'm also going to get started on some new adsense sniper sites.  I'm going to spend a bit more time than I would otherwise on the research aspect considering how much time is going to go into the promotion of each of these sites.
I truly hope that all these Ezine Articles will be enough to finally give me some decent results out of my snipers which thus far are yielding inconsistent clicks.
Earnings For Today:
CB = $49.22 = Site #1 & Site #3 sale
Hops = 397(new analytics system…wow, a new high in hops, I strongly suspect this is due to all  my SENuke runs) / 664 hops(old analytics)

Adsense = $4.98 (hubs = $0.07) + some $$ from 2 of my adsense snipers
-Mike
Mail this post