Well, today I spent some time doing keyword research for main domain keywords for new sites as well as searching for inner page keywords for all of them..I had 1 of these 14 sites already fleshed out yesterday, but I found inner page keywords for the remaining 13 today… I also had found 10 of these main domain keywords yesterday, however was able to find the additional 4 domain keywords today.
In other news, I moved into my new place yesterday and have taken a bunch of pictures of the inside:
Here's the master bedroom + my new computer desk + computer: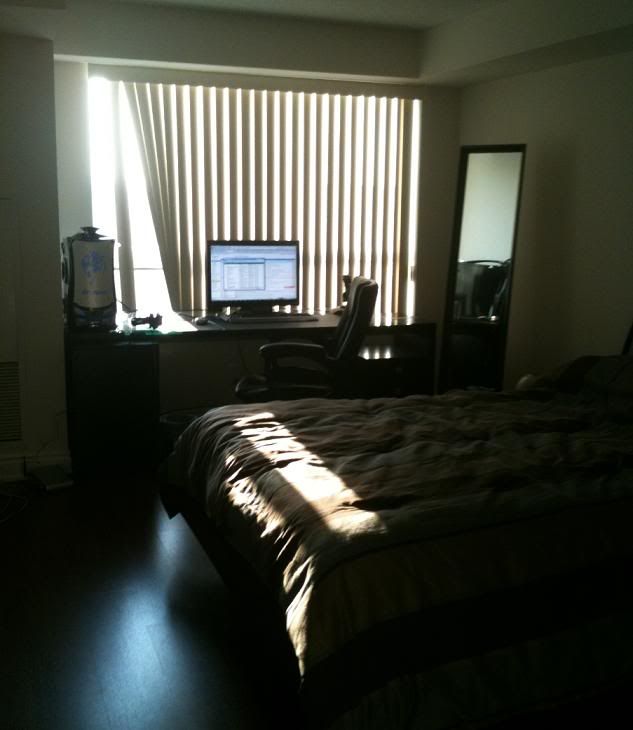 Same room at night, which is when I'm usually working:
My Kitchen, still a mess as I just moved in :p  Was cutting out some cupboard liners on the left hand side there, also I picked up a cutting board and a 6″ Shun Chef knife recently: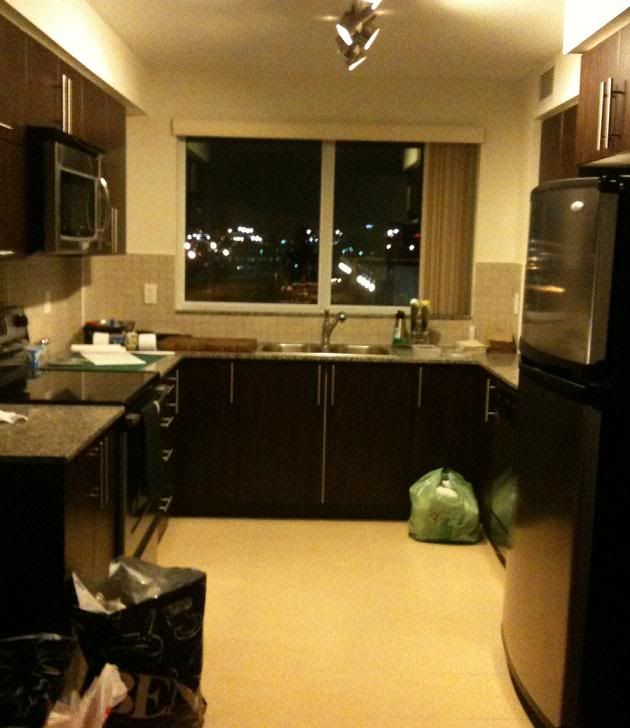 My living area, sofa(really soft and comfy, you sink into them) + floor lamp + TV..still need to get a 5×8 shaggy white rug there:
I still don't have my dining room table in yet, which will end up in between the living area and kitchen, but this is what it will look like: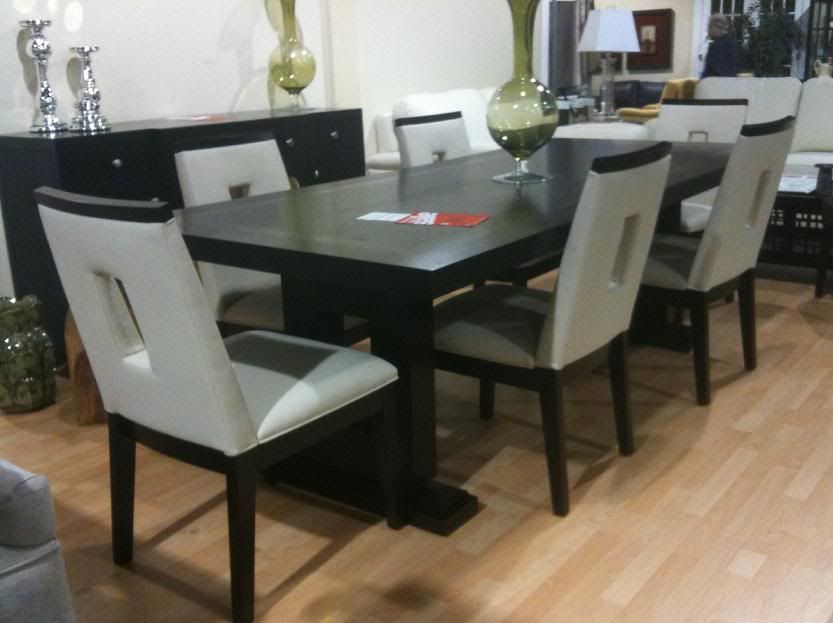 My 2nd bedroom, I didn't want to make this my office as I liked the view in the master bedroom better, so now it's an ironing/storage room:
Master bedroom en-suite bathroom..took me a long time to find the perfect shower curtain and shaggy rug to match: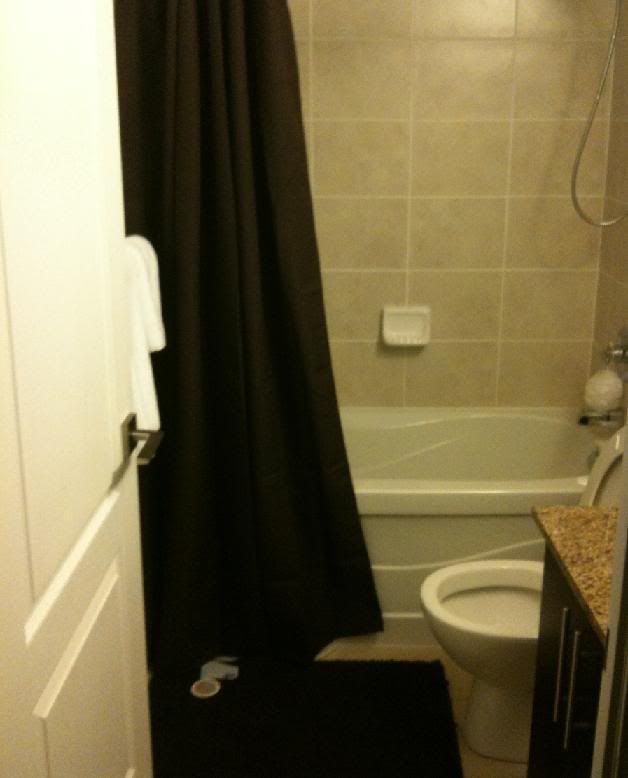 Guest bathroom (took a while to find a nice soap dish/trash can combo too, the same ones are in my master bathroom):
So I'm finally moved in here as of yesterday!  I got everything pretty much, I got some new J.A. Henckels cutlery coming in the mail via Amazon in 2 days, some new Simple Human trash bins too..other than that I'm pretty much done!
Earnings For Today:
CB = $11.04
Hops = 217
Adsense = $101.81
Total = $112.85
-Mike
Mail this post